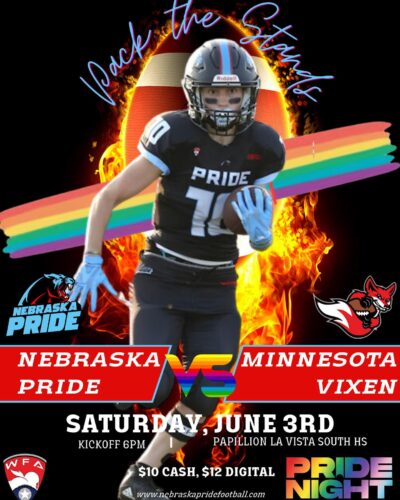 We are kicking off Pride month and showing our Pride spirit at our June 3rd game!
We are an all-women's and non-binary athlete full tackle football team right here in Omaha. Off the field, our players are educators, police officers, athletic trainers, EMTs, paralegals, business owners, and more.  They are moms, spouses, partners, and siblings.  They come from various backgrounds, cultures, and places to step on the gridiron as family.  
Come check us out at Papillion La Vista South Football Field at 6pm!